Aaron and I had the awesome privilege of taking a group of middle schoolers to camp this year. This was our fourth and best year yet. We were able to go the same week the high schoolers went and there was only one other church with us, so, basically, we had the entire camp facility to ourselves. Long before the week began, we could see that Satan was not happy with our decision to do this...it seems like this happens every year...however, GOD WAS VICTORIOUS!!!

The one event that happened that the devil really attacked us with was a bus crash that happened about 8 miles from our destination. Although this could have ended terribly, God took it and turned it into good. Romans 8:28 says that God works ALL things together for our good. God had already begun softening the hearts of the students before they even set foot on the camp...sometimes this doesn't happen until day 2 or 3 of camp. God had protected all that were on the bus...only minor bruises and scrapes to a number of students but no broken bones or serious injuries. God showed the students that no matter what happens in life, He is still good all the time...the students were able to personally witness and give testimony to this. God showed the counselors that they can still learn from middle/high schoolers...we witnessed reactions from the students that showed such strong faith and trust in God...this was truly remarkable...I wish all of you could have witnessed this. When the high schoolers first learned that the middle schoolers were going the same week, they were not very happy, but the accident opened the eyes of all of us and we were able to go through this adversity as a united group which brought us all closer together.


Although this is not how I would have chosen to begin our week of what was supposed to be the best week of the year (which it still ended up being), I am grateful for the experience and the lessons I learned as well as was able to teach to our students. Thank you to those who were praying for us! We know your prayers were heard because numerous students made decisions to recommit their lives to Christ and decisions to give up things that the Holy Spirit convicted them about. We also saw one young man (that I know of) receive Jesus Christ as his Savior. Praise God! He is still at work in the lives of young people.

Powered by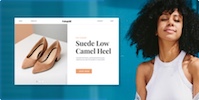 Create your own unique website with customizable templates.