As I sit here on Christmas Eve morning, in the quietness of the day, while my children are still in their beds sleeping, I can't help but wonder what was going on in Mary's mind as she anticipated the arrival of her son. Was she scared? anxious? excited? Was she wondering how good of a mother she would be? Was she concerned with what others were thinking of her? Was she worried about the delivery process that would take place in a stable?

As a mother of a son, I'm sure Mary had the same feelings I had when my son was born. I was born the youngest of three girls, so I had absolutely no idea how a boy acted, let alone how to raise a boy...BUT...the first time I looked into my son's eyes, I was in awe and in love with this beautiful baby boy. I had no idea that I could love someone so much. I had such high expectations and hopes for this little guy.

As Trey began to grow, I immediately learned how different boys are than girls. He was an energetic, inquisitive, full-of-wonder, amazing little boy. He was so easy going and fun to be around yet into everything. He was a sponge, soaking everything up. He asked SO many questions. He was always very obedient and listened when told to do something. It didn't take him long to learn the word "no" and, for the most part, he stopped doing whatever he was being told not to do. He never really went through the "terrible twos." He was always such a good, easy-going little boy.

As I look at him now, having just turned 16, he is still energetic, inquisitive, full-of-wonder, and amazing. He is still easy going and fun to be around. He is still discovering his world and taking everything in. He is so very smart and knows a lot of information that most people don't care to know about...cars, history, science, video games, basketball, baseball, you name it, if he's read about it, he can tell you all about it. What makes it harder these days, for me, is that I have to let go of the reigns and let him discover. I have to let him make his own decisions and mistakes. I enjoy that he is independent and doesn't need me 24 hours a day, but sometimes I miss being "needed." I don't want to let go. I want him to still be my little boy.

I am so very proud of the young man he is becoming. He is tenderhearted and loves people...he knows no stranger. He is giving of himself and his things for those he loves. When he is passionate about something, he puts all his energy into that thing. He wants to be grown, yet still wants to be a boy. He wants to discover his world, yet still needs to be sheltered. He makes me laugh, yet makes me cry. I am so blessed that God chose me to be his mom. I know that I have made and will continue to make mistakes as a mother, but I am so grateful that God looks beyond those, and gives me the grace to admit when I've messed up, and then my son the mercy to accept my apologies.

When I think of all the things my son means to me, I can't even imagine what Mary felt as her son grew up. Knowing that he would ultimately die on a cross...knowing he would sacrifice himself for people who despised and hated him...knowing he would be tormented and brutally beaten...knowing that he lived a sinless life yet he was paying a sinful punishment...knowing there was nothing she could do to protect him. I don't think I would be able to do that...in fact...I KNOW I wouldn't be able to do that. But Mary did...and for that...I am truly thankful.

As you contemplate the birth of Jesus this Christmas, don't forget what you have been given...don't forget what you have been delivered from...don't forget that God loves you so much that he was willing to sacrifice his baby boy for you...don't forget about the true meaning of Christmas. From our house to yours, have a Merry Christmas!!!!

Powered by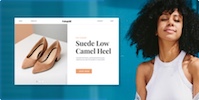 Create your own unique website with customizable templates.