School has begun for all members of the family! The kids are getting adjusted to their new curriculum and they started the first day of Co-op yesterday. We've had a few bumps but we are working through them. Thank you to all who prayed for us to be able to afford the curriculum. This is the fifth year we've homeschooled, and every year God reconfirms that we are to continue homeschooling because every summer we wonder how we're going to get the money for curriculum and God continues to provide.

We would appreciate your continued prayers for us as we both are feeling the pressure of trying to keep up with school, ministry, and family. Last week we received paperwork from BBC that we had to fill out regarding graduation. It really made us realize...this is it...we are really graduating in May. It seems like the last three years were so long, but in reality they flew by so quickly.

We are excited about what God is doing in our lives. Thank you for being a part of it!

Powered by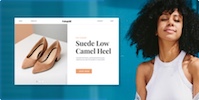 Create your own unique website with customizable templates.