A lot has happened since we began our journey. Here is a recap...In October 2009, God called us to be missionaries to the country of Argentina, sent out from High Street Baptist Church in Springfield, MO. Since that time, Aaron and I enrolled in Baptist Bible College to get the training necessary for mission and pastoral work; we sold our home so we could move closer to the college and live in something more affordable; Aaron resigned his management job and took a part-time job with the same company; Aaron began a part-time position as Middle School Pastor at High Street; and we began living ministry lives.

At this point in our lives, we will continue to homeschool the children this coming fall as well as begin our last year as Baptist Bible College students. Aaron quit his part-time corporate job (a company which he had worked for for 18 years) and began his full-time internship at High Street this past June.

Lord willing, in August, we will begin our final year of college with our plan to graduate and be approved as BBFI missionaries in May of 2014. This is an undertaking that will take commitment and perseverance on our part as well as understanding and patience on the part of our children. These changes have not been easy for them, but we know God's grace has been and will continue to be sufficient through it all (2 Cor. 12:9). "But my God shall supply all your need according to his riches in glory by Christ Jesus" (Phil. 4:19). We are clinging to this promise as we continue down this path.

Powered by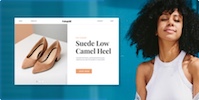 Create your own unique website with customizable templates.